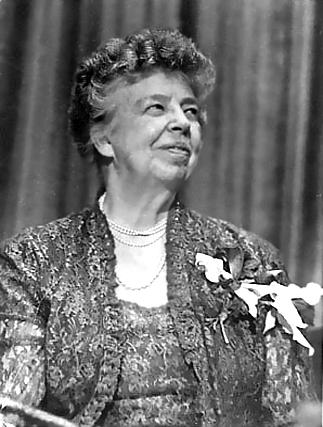 The National Committee for an Effective Congress was founded in 1948 by Eleanor Roosevelt and her friends to help elect progressive candidates to the United States Congress. James Roosevelt, her son, served as the NCEC's first chairman.
With the help of small-dollar donors across the country, the NCEC contributes valuable campaign analysis and planning tools to progressive candidates.
An effective congress must be both guided by values and willing to seek common ground. Right-wing politicians, with an intractable attachment to partisan dogma, have eroded Congress' ability to legislate and threatened the public's faith in our democracy. It's important that we work to elect progressive candidates who can engage in a constructive and responsible government.
"I cannot speak too highly of the crucial role NCEC plays in the election of progressive congressional candidates …. NCEC continues to refine and improve the quality of the technical campaign services it gives to endorsed candidates. These services have become truly invaluable and in many, many close elections it is NCEC that makes the difference." – Jerrold Nadler (NY-10)
What We Do
The NCEC has been a stalwart supporter of progressive candidates since our founding. In the beginning, we supported candidates in a more traditional capacity—with financial help. But now, the committee has evolved to support candidates and campaigns with data and analysis to plan campaign strategies.
NCEC Data
NCEC Data has been widely used in progressive campaigns for decades as a reliable measure of candidate support, persuadable voters, and demographic character for every district in America.
The NCEC's Democratic Performance Index (DPI) is an accurate cornerstone on which campaigns build their vote goals and paths to victory. DPI is backed with the NCEC's extensive repository of actual candidate performance—the most comprehensive archive of its kind spanning back to the early 1980s.
Where Does Your Donation Go?
With the help of small dollar donors, the NCEC provides its data and analysis to progressive candidates at no cost to them.
We spend a great deal of effort selecting, integrating, formatting, and auditing election results as well as demographic data for almost every precinct in the country. We also match new results to the precinct lines of previous elections, which are always changing.
Although it seems like a wild statistic, almost 50 – 80 percent of data analysis work is spent preparing and cleaning data. The NCEC does much of this work so that others don't have to.
As always, NCEC data came to our campaigns AT NO COST to the campaigns, providing a free resource that makes a huge difference.
Following the campaign, our candidates reported that NCEC data was a valuable asset that contributed to their overall campaign strategy.