The NCEC provides progressive campaigns with increasingly sophisticated campaign planning and analysis at no cost to them.
Democratic Performance Index
The NCEC's Democratic Performance Index (DPI) is a fundamental measure on which campaigns base their decision-making, evaluate models, target precincts, and build paths to victory. DPI is a granular, moving average of actual candidate performance. We calculate DPI for every state at the precinct level—the most detailed level at which election results are recorded.
The strength of DPI is that it is so closely anchored to direct measurement of what actually happened. Even with the upsets of 2016, DPI proved to be robust and accurate predictor of candidate performance (see 2016 analysis):
"In the 30 most competitive House races—where we devoted most of our attention—the mean discrepancy between the pre-election Democratic Performance and the outcome was a closely-correlated 3.0 percentage points."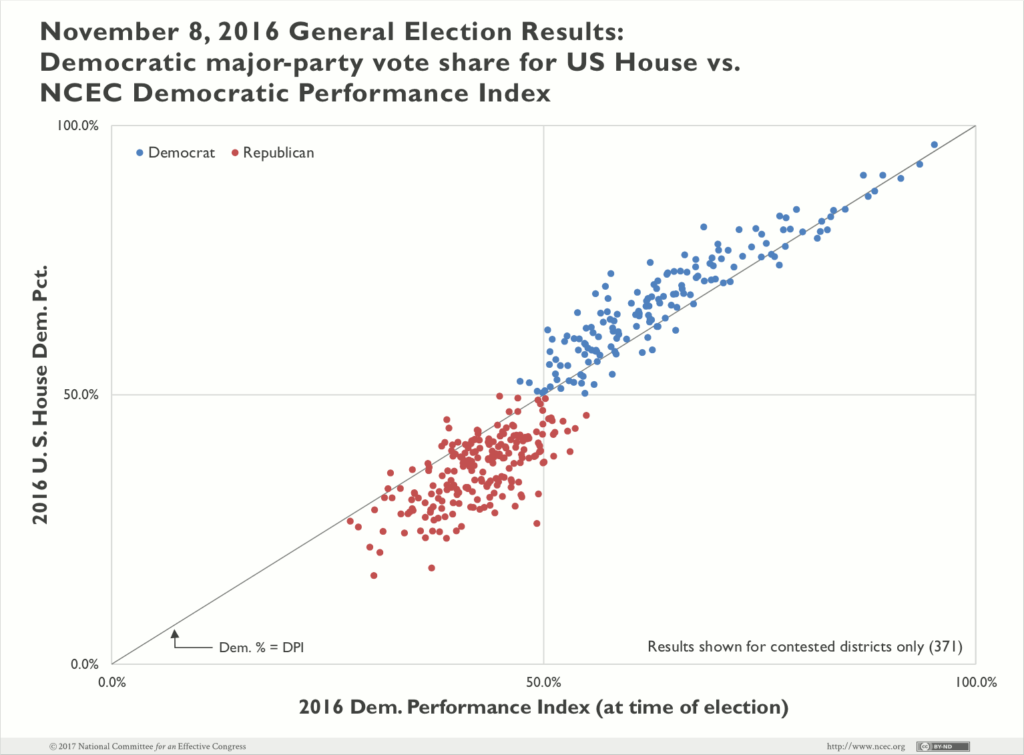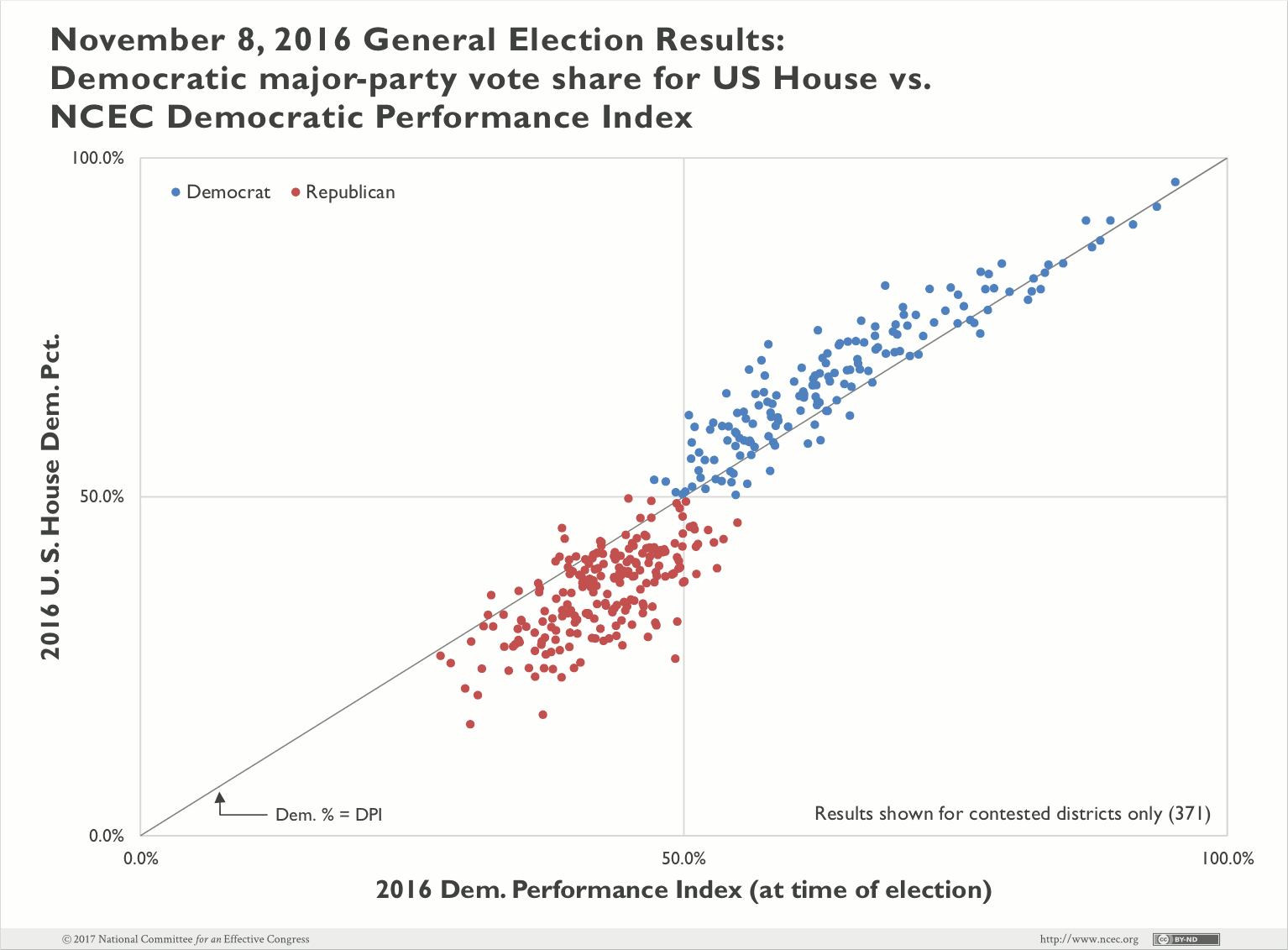 How Campaigns Use NCEC Data
NCEC data has been a cornerstone of progressive campaigns for decades, it can be used to plan many aspects of a campaign:
Candidate and surrogate scheduling
Voter contact activities (mail/phones/canvassing)
Voter registration drives
Determining polling universes
Get Out The Vote
Media market strategies
Candidates and campaign professionals report that our data remains the most easy to understand and user friendly in the progressive space. Moreover, it ensures that a campaign truly understands their district and gives them the tools they need to win.
The NCEC's Democratic Performance Index is a granular, moving average of actual candidate performance. It should be no surprise that, on average, observed party performance correlates with future party performance more strongly than any other single measure. According to CNN, Rep. Sean Patrick Maloney (D-N.Y.) has "...developed a new data
Read More