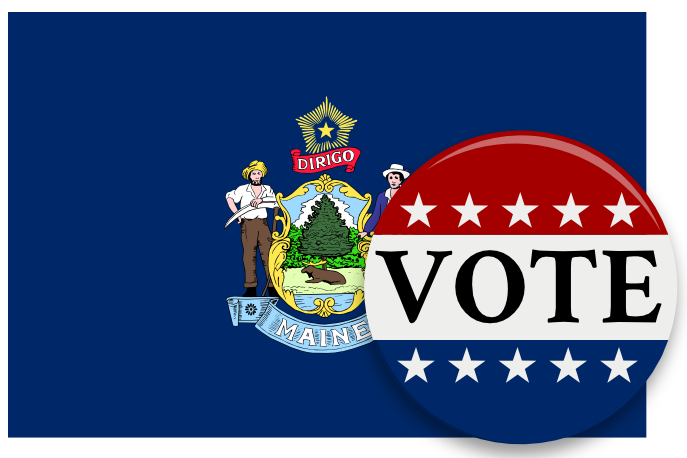 The Maine Governor's race is difficult to decipher. Here are some quick points that affect the upcoming race:
While Maine voters used the new ranked-choice voting system in the June gubernatorial primary, the Maine Supreme Court ruled that this system only be used for federal offices in the upcoming general election. The election for Governor and other state offices will be run under a traditional voting system in November.
The state has a rich history of strong independent candidates in the general election. While the two leading independents this year—Terry Hayes and Alan Caron—seem less formidable, each will draw at least 4 percent of the total vote.
The incumbent Paul LePage (R) is term-limited and cannot run for a third term. A former independent candidate for Governor in 2010, Shawn Moody, won the Republican nomination.
Attorney General Janet Mills survived a closely contested primary to win the Democratic nomination.
In the Democratic primary, 132,250 votes were cast compared with 101,585 ballots in the Republican primary.  Although this may not be as important as it appears, because there was more competition on the Democratic side.
We should proceed with caution when scrutinizing public polls in Maine. In 2014, Paul LePage was reelected by 5.3 points over then Democratic congressman Mike Michaud. Pre-election  polls predicted either a dead heat or a narrow Michaud victory.
A Suffolk University poll in early August reported that both Mooney and Mills amassed 39 percent of the vote, with 7 percent accorded to the two independent candidates, and 16 percent undecided. This result clearly indicates that the race is a toss-up.
There is also a highly competitive US House in the 2nd District between incumbent Republican Bruce Poliquin and Democratic challenger Jared Golden.