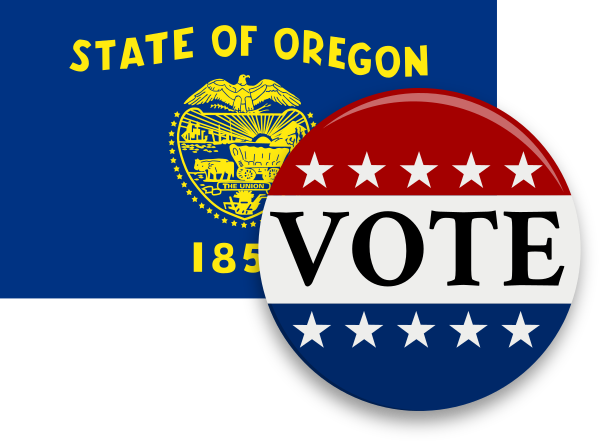 The race for Governor of Oregon is unexpectedly close. Recent polls even cast it as a possible toss-up, though we're not entirely sure of their reliability. At the end of July, Clout Research showed Democratic incumbent Kate Brown at 42 percent, and Republican State Representative Knute Buehler at 43 percent. Similarly, a Gravis poll taken in mid-July revealed a 45 – 45 race.
Given the dynamics of this year's election, this is a surprise given the political proclivities of voters in the state. A number of factors complicate her bid for governor even though the year looks promising for Democrats overall:
Knute Buehler has adroitly vacillated between support for the Trump agenda and condemnation of the President's abusive language. It appears that most conservative Republicans, and some Democrats, are separating Buehler from Trump on a personal level.
The ballot initiative to remove Oregon's designation as a sanctuary state, Measure 105, has proved to be a divisive campaign issue While Governor Brown opposes the measure, association with the initiative could negatively impact her campaign.
Buehler has attacked leaders of the Oregon legislature, and indirectly Brown, for failure to aggressively pursue allegations of sexual harassment involving men in both political parties. This could have been handled more competently from the beginning.
Another initiative on the ballot—Measure 104, a constitutional amendment to require a three-fifths vote to enact certain tax legislation—appears to be aiding Buehler.
Still, there appears to be more enthusiasm for Democrats than Republicans in Oregon. In the Democratic primary last spring, 396,000 voters turned out, compared to only 314,000 Republican participants. Of course, Brown had engendered a sizable lead at that juncture.
This race is far from over, and there is still a respectable chance for Brown to win, but right now the incumbent governor, first elected in a 2016 special election, is highly vulnerable.