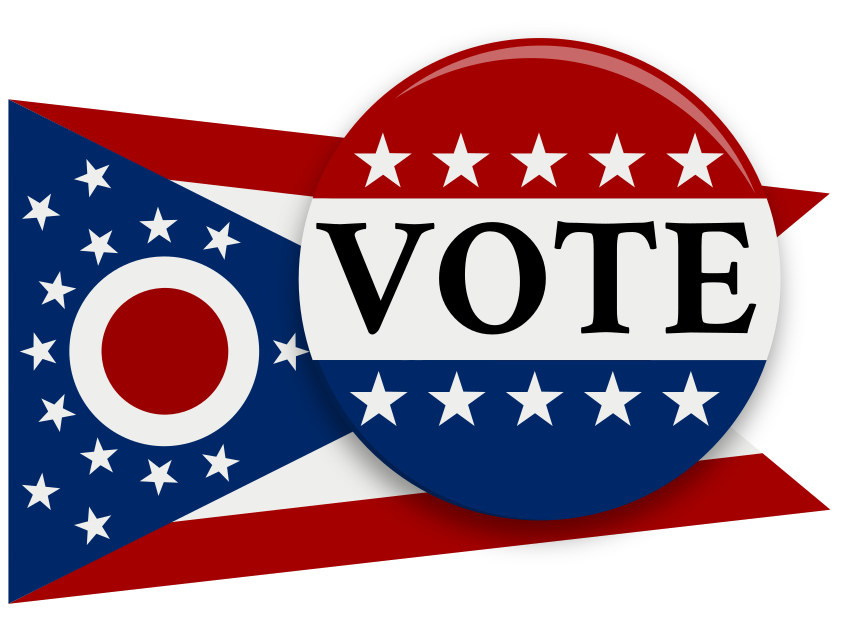 There is one special election and four primary elections, of various significance, scheduled for Tuesday, Aug. 7. While a win in the special election for Ohio's 12th Congressional District is both important and plausible, a post-election analysis of the underlying trends will tell us more about what to expect this November.
In a previous post, we mentioned that Ohio's 12th District is even more favorable towards Republican candidates than it was during the tenures of John Kasich and Pat Tiberi.
When the Republican Governor and state legislature gerrymandered the 12th District, Delaware County was expected to dilute the Democratic trend in Franklin County (Columbus). But as a result of Donald Trump and the demographic and cultural changes, it appears that Delaware is on its way to politically melding with Franklin as a suburban enclave—potentially neutralizing the gains Trump has made in Licking County and the rural segments of the 12th District. The Franklin and Delaware suburbs reflect the kind of district Democrats must win in November in order to gain control of the House. Conversely, while not ignoring Licking and the old manufacturing cities of Newark and Mansfield (in Richland County), 60 percent or more of Tuesday's vote will be accounted for in Franklin and Delaware alone.
The last statewide Democratic candidate to win Delaware County was Ted Strickland, when he was elected Governor in 2006. But Delaware is the fastest growing county in Ohio, and contains a far different demographic mix than was discernible in 2006. Strickland won 51.2 percent of the major party vote there. If Democratic candidate Danny O'Connor wins on Tuesday night, he may have to amass an even higher percentage in Delaware County than did Strickland, who won 57 percent of the vote district-wide.
This is not to understate the importance of the share of the vote that will come from Franklin County and the city of Columbus. To win, O'Connor needs a margin of more than 20 percent in Franklin, along with a vote share of 34 percent or higher. In Columbus (which we expect will account for at least 14 percent of the total votes cast), O'Connor needs to win by a margin of 30 percent or more. Again, these are prototypical of the battleground terrain in the midterm election in November.
Licking County (which we expect will account for 20 percent or more of the total votes cast) has always been a Republican leaning area. It is a more middle-class and blue-collar area in which Trump won by more than 30 percent in 2016. O'Connor will not win Licking County, but if he can narrow the margin to 20 or 15 percent—rather than 30 percent—of the major party vote, he would potentially clinch a district-wide plurality. Mansfield, a blue-collar, formerly-Democratic leaning old manufacturing city in Richland County swung to Trump in 2016, also deserves closer attention
What to watch for in Tuesday's primary elections
Kansas
If militant conservative Kris Kobach defeats Republican Governor Jeff Colyer on Tuesday, a Democrat would stand a good chance of winning the general election. Moreover, two congressional races critical to Democratic midterm aspirations will be decided Tuesday night. In the 2nd Congressional District (Topeka area) former State House Minority Leader Paul Davis, who won a plurality of the district vote in his unsuccessful gubernatorial race, will be the Democratic nominee. There are several Republican candidates and Steve Watkins is the narrow favorite to win.
Even more attention will be focused on the 3rd District (Kansas City area) currently represented by Republican Kevin Yoder. Among the Democrats competing for the chance to unseat Yoder are Sharice Davids, an attorney who overcame enormous personal obstacles to be in this position; Brent Welder, a former Bernie Sanders campaign official; and Tom Niermann, a teacher who is signaling that he is the moderate candidate in this race. With one of the highest levels of educational attainment in the nation, the 3rd District mirrors how Democrats have made gains in Congress over the past election cycles. Winning both of these elections in the fall is critical to Democratic fortunes. Davis, Niermann and 2016 candidate Jay Sidie are all stronger general election candidates, but Welder may be the slight favorite on Tuesday night.
Michigan
Michigan's 8th Congressional District, an area that is more exurban than suburban, seems poised to nominate former Acting Assistant Secretary of Defense Elissa Slotkin as the Democratic nominee, who will oppose Republican incumbent Mike Bishop in the fall.
In the heavily suburban 11th District, located in the wealthy Detroit suburbs, moderate Republican Dave Trott is not running for reelection. Accordingly, both parties are holding competitive primaries. Trending Democratic, this race is as toss up in the fall.
Missouri
Democratic incumbent Lacy Clay is being challenged by progressive activist Cori Bush, a strong challenger in the 1st District (St. Louis area) who might unseat Clay.
In the 2nd district (suburban St. Louis), veteran Mark Osmack and attorney Cort VanOstran vie for the nomination. The winner will face Republican incumbent Ann Wagner, who is the favorite this fall. Still, a potential Democratic wave is as threat to Republican-held competitive suburban district.
Washington
In the 8th Congressional District, vacated by Republican Dave Reichert, three strong Democratic challengers lead the field. The winner will likely face state Senator Dino Rossi in November. This race is a toss-up and the district is more middle-class and culturally neutral than the booming Seattle suburbs.
We will post an analysis of the implications of these primaries on Wednesday.